Prepare your Full Paper
Your full paper have to be prepared according to the TE2018 template (click to download) and submitted by the TE2018 Conference Management System (Conftool) by updating your previous abstract submission.
How to submit your Full Paper
1. Login to the ConfTool System
Log in with your username and password under "Registered Users". If you have forgotten your password, a new one can be obtained through the "Forgotten your password?" link.
2. Click on "Your Submission"
3. Click on the highlighted "Upload Contribution" of the contribution previously submitted you want to update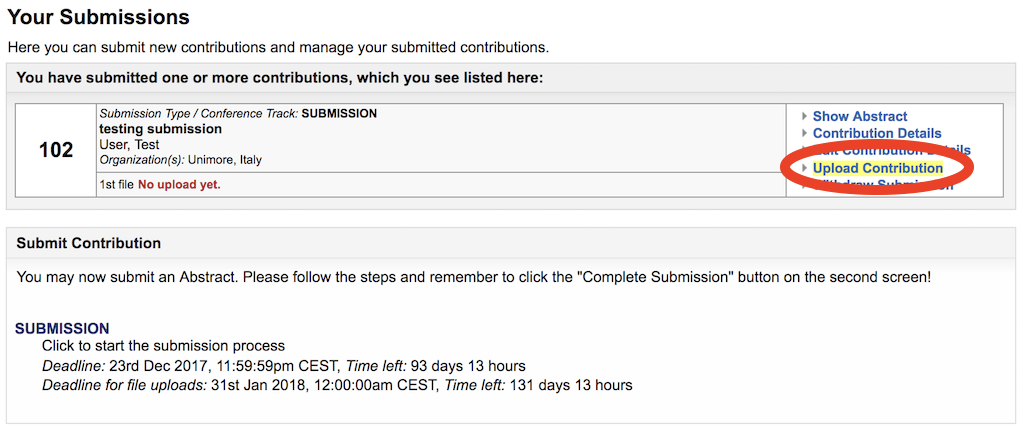 4. Upload your file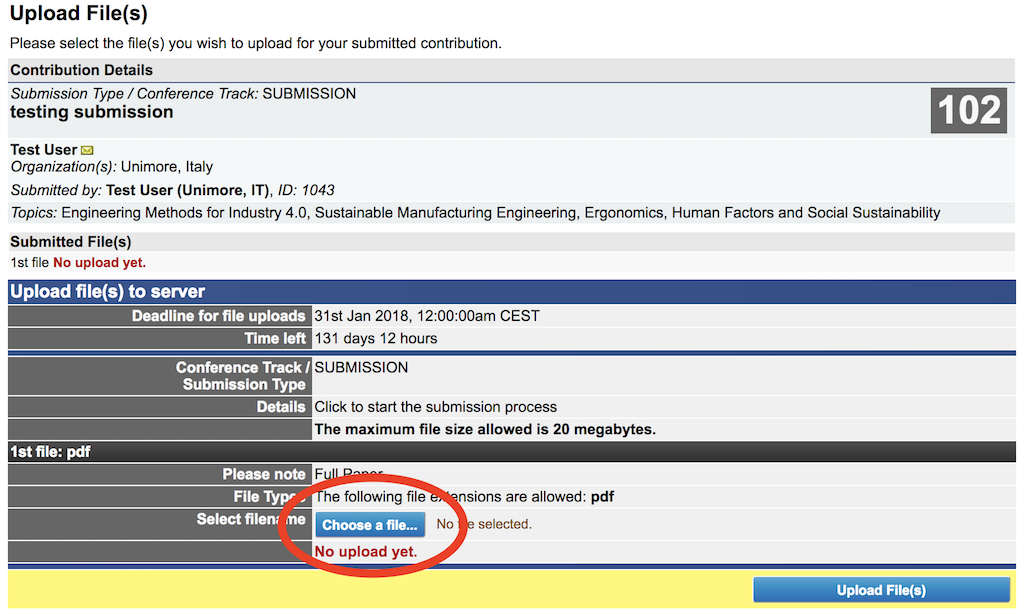 5. Click to the "Upload File(s)" button
at he bottom right of the page to complete the upload process!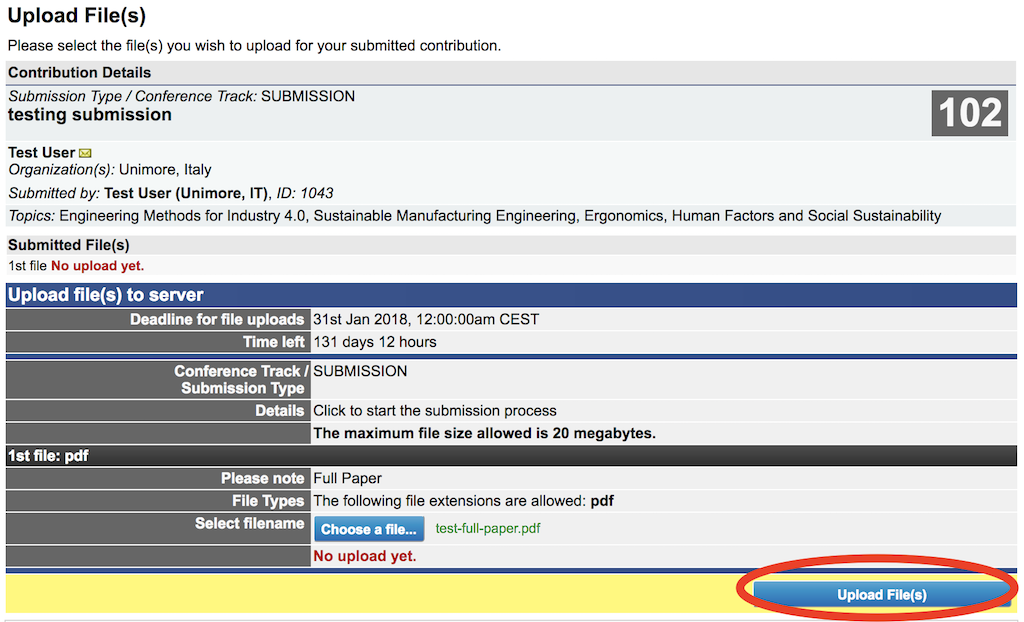 A success message will be displayed: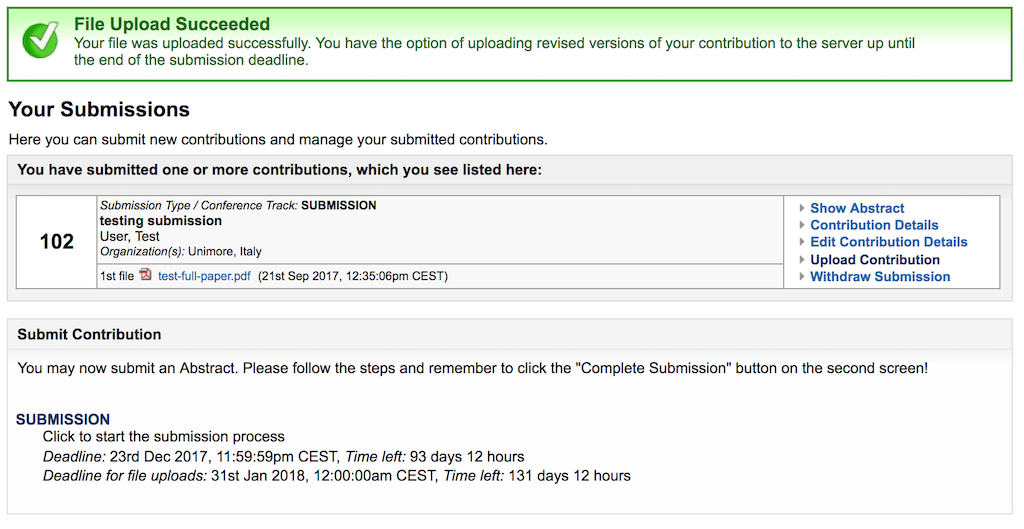 Important notes
- Abstract as well as full papers must be written in English language.
- After the notification of abstract acceptance, you will submit the Full Paper (min 3, max 10 pages) according to the deadlines. Late papers could not be considered in the revision process. 
- If your paper has been invited to a Special Session, please indicate the title of the Special Session and the reason why on the field "Remark/Message from the Authors to the Program Committee and Chairs" at the bottom of the submission page.
- Authors, when upload the final version of their manuscripts, automatically express the acceptance in regard to the following copyright agreement with IOSpress: http://www.iospress.nl/service/authors/author-copyright-agreement.