Prepare your Final Paper
Paper will be considered by peer-review process and you could be asked to review your paper according to the reviewers' suggestions. Accepted papers has to be properly formatted according You are now able to upload the Full Paper file, according to the Full Paper Template provided. FINAL papers have to be uploaded both in WORD and PDF format via the ConfTool management system. If you're in a search for articles with elite writing, it's easier to use the tag system to find something you may find useful.
Not compliant papers could be not included in the conference proceedings.
1. Login to your ConTool account
2. Click on Your Submission
3. Click on the highlighted "Final Upload" link beside each accepted contribution and follow the steps: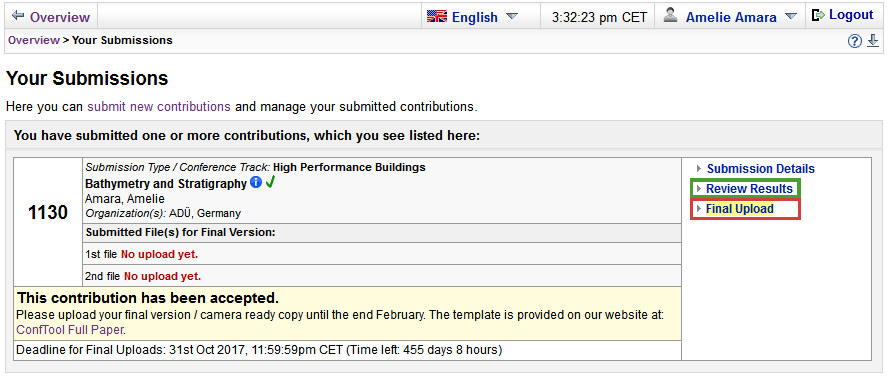 Img: example of accepted paper ready to be completed with Final Upload
WORD and PDF files has to be uploaded before APRIL 10, 2018.
PRESENTATION file should be uploaded BEFORE the conference, preferably before JULY 1, 2018. In this case, you fill find it in your session's computer during the conference.
If you are not available to upload here on-time, please use the SLIDE CENTER at the conference venue.