How to Reach
How to reach Modena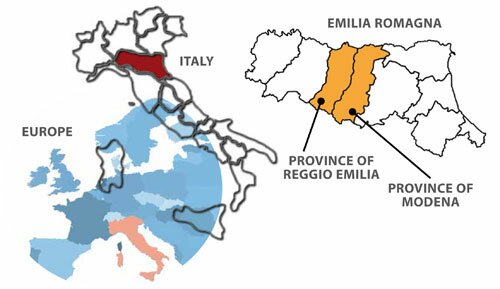 Modena is at the centre of a many crossroads and therefore can be reached quite easily.
The historical centre is caracterized by an extended pedestrian area and the major points of interest are in a walking distance and in addition to taxi, the public transportation system is also very efficient.
By airplane
Bologna Airport (BLQ) is approximately 30 km from Modena. From BLQ you can either take a taxi or a bus for the Bologna railway station where you will have to take a train to Modena.
The cost of the taxi from will be approximately 80,00-90,00 Euros for a one-way run.
Another option is to take the AEROBUS shuttle service that connects Bologna Airport to Modena. You can ask the driver for the closest stop to your destination. The cost is 15.00 Euro/person for a one-way trip or 25,00 Euro/person for a round trip. The service is available from 6.15 until 22.30 every two hours (Info).
Alternatively, it's possible to make a reservation for a door to shuttle service available 24h/day (www.movingautoservizi.com). The cost is 15,00 Euro/person for a minimum of 4 persons. To be noted that this service is also available from Malpensa Airport (MXP, the Milan International Airport) at the cost of 50,00 Euro/person for a minimum of 5 persons.
By train
Check the train schedule at www.trenitalia.com. Once you reach the Modena railway station you can reach your place of interest by bus of by taxi.
By car
Take the Modena-Sud exit from the A1 motorway if you are arriving from the south (Bologna), or take the Modena-Nord exit from the A1 motorway if you are travelling from the North (either Milano or Verona). After the toll gate follow the indication for downtown.
How to arrive at San Geminiano (conference venue)
San Geminiano is right in the city center, few minutes walking from Piazza Grande, the main Modena's square. As being in the city center, car access is generally not allowed, so the easiest way to get is walking or by bus. If you like, you can also rent a bike!
By bus:
Bus Number 7 direction "Policlinico - Gottardi"
From the train station is the fourth stop: via Emilia Centro - Posta. Then go walking through S. Carlo College's porch, till the crossroad with Via S. Carlo, then turn the left. Go through via Canalino, and turn the right at via San Geminiano (the third after Via dei Servi and Via Carandini). Then you find us at the number 3. 
Rent a bike:
Some useful information to rent a bike in Modena: http://www.visitmodena.it/english/tourist-information/travel/getting-around/rentals/bicycle-rental